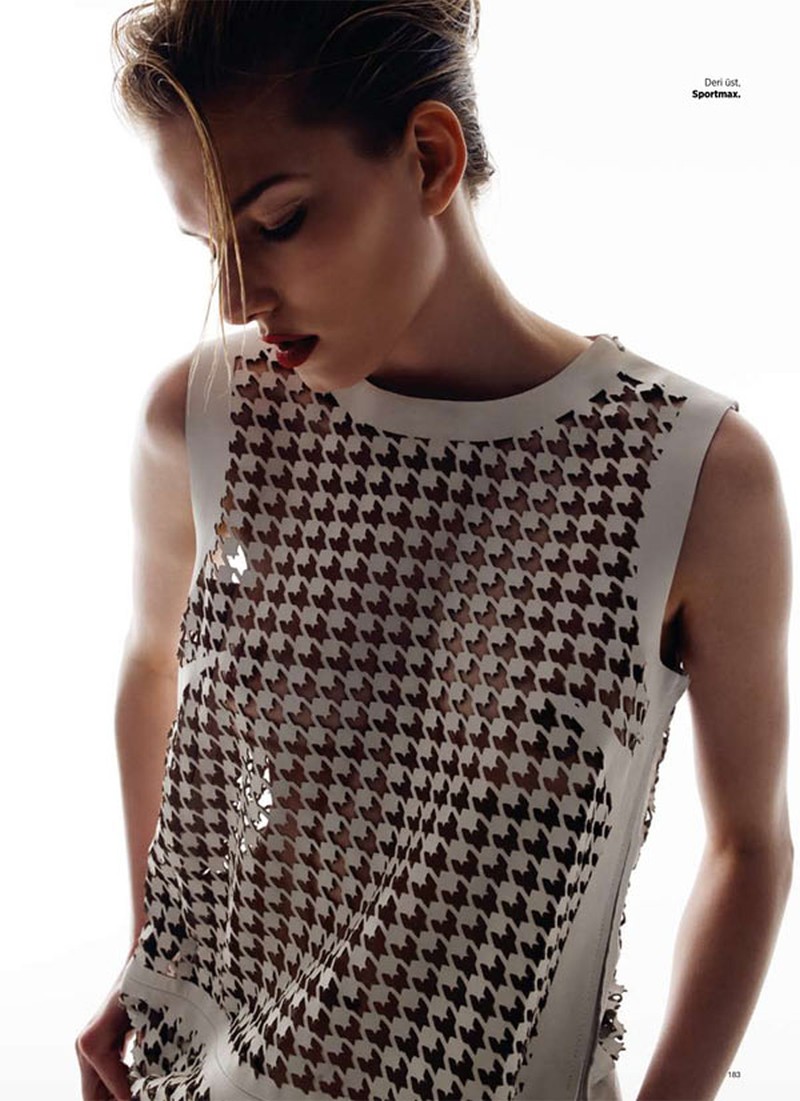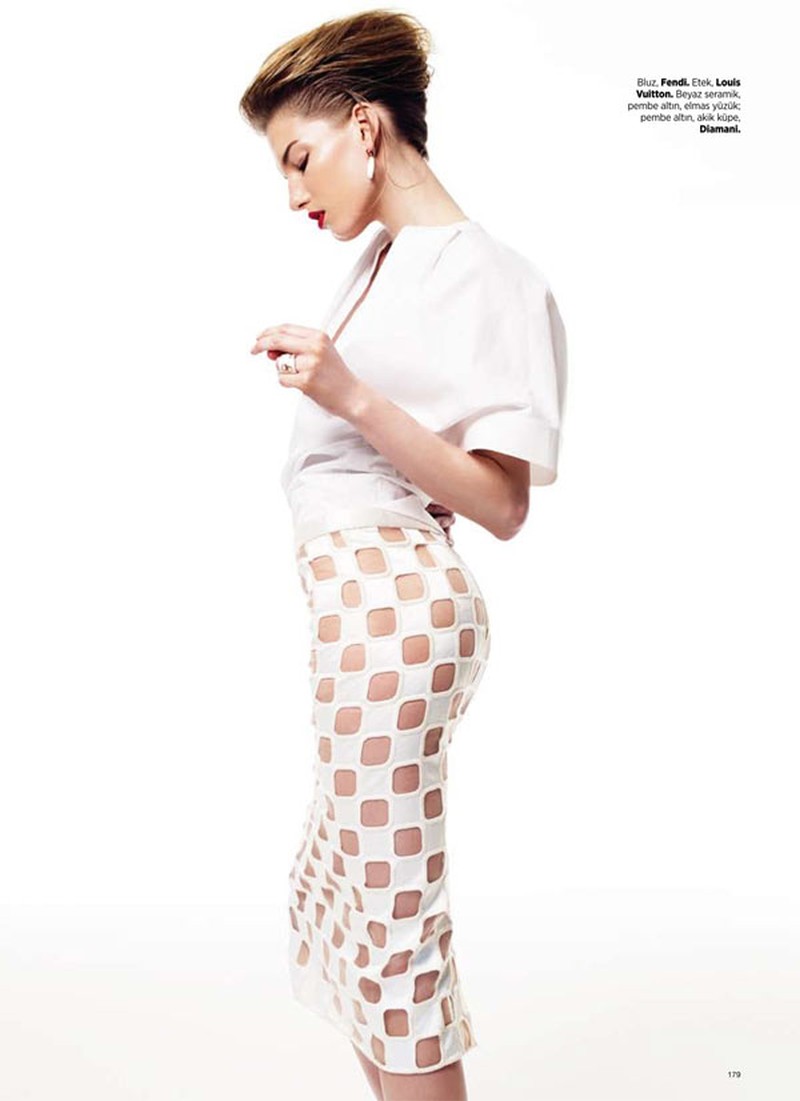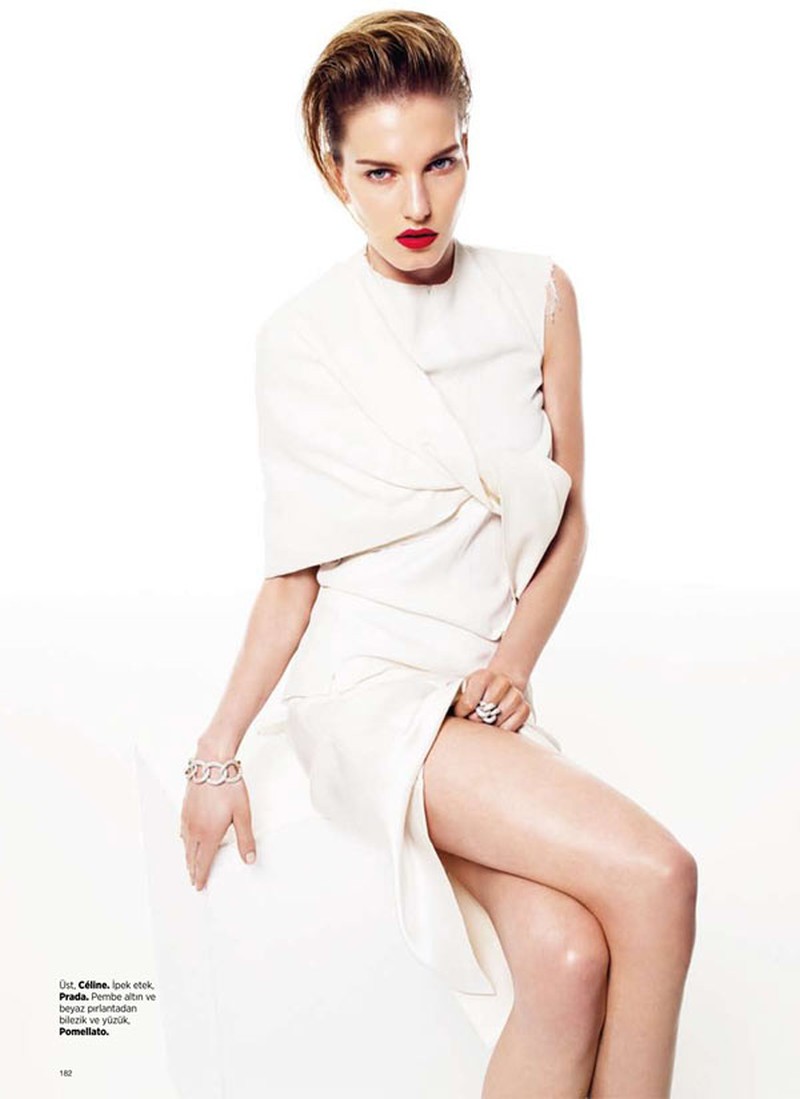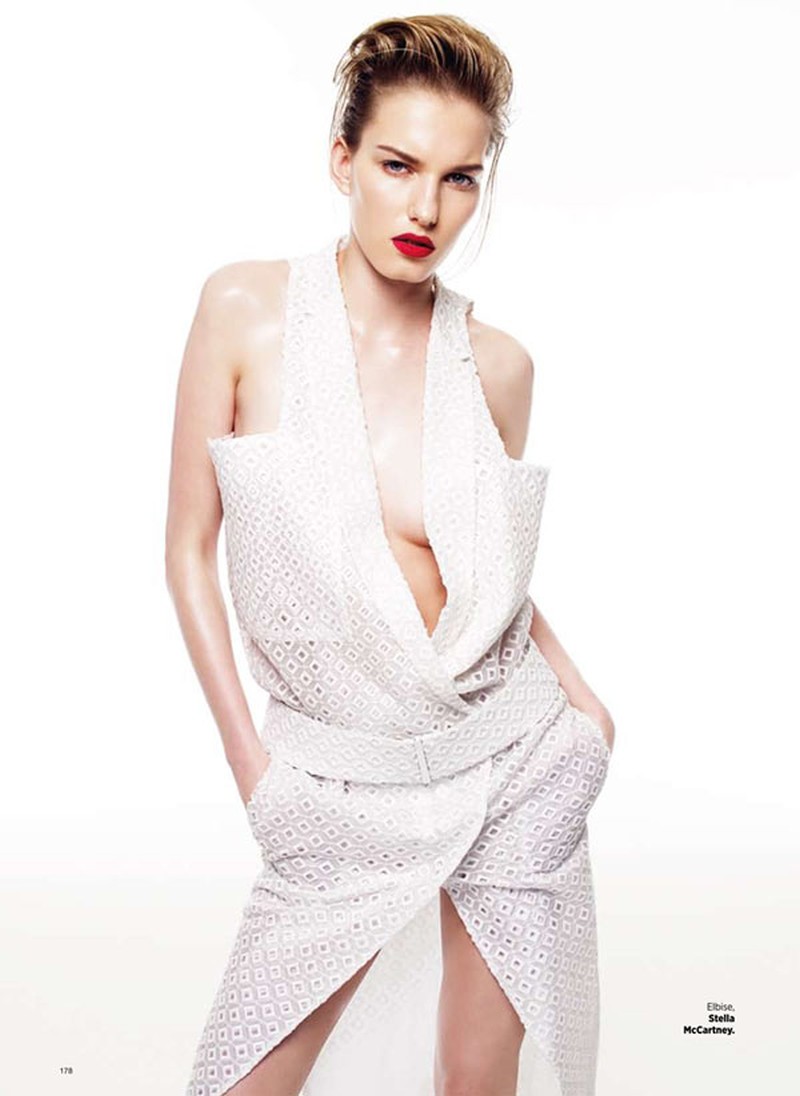 ---
---
Obsessed with textured whites right now, especially when dealing with negative space, such as the insanely good Sportmax lazer cut top pictured at the top, or the embroidered lace used with the Stella McCartney or Louis Vuitton pieces. Although not my personal style, I still love the bold yellow and black Louis Vuitton collection of SS13 (with a one of the more subtler skirts used here).

I expect you'll see a lot of textured white appearing in my SS14 collection!

Editorial by Harper's Bazaar Turkey June 2013, Photographed by Gianluca Fontana, Styled by Sara Francia.