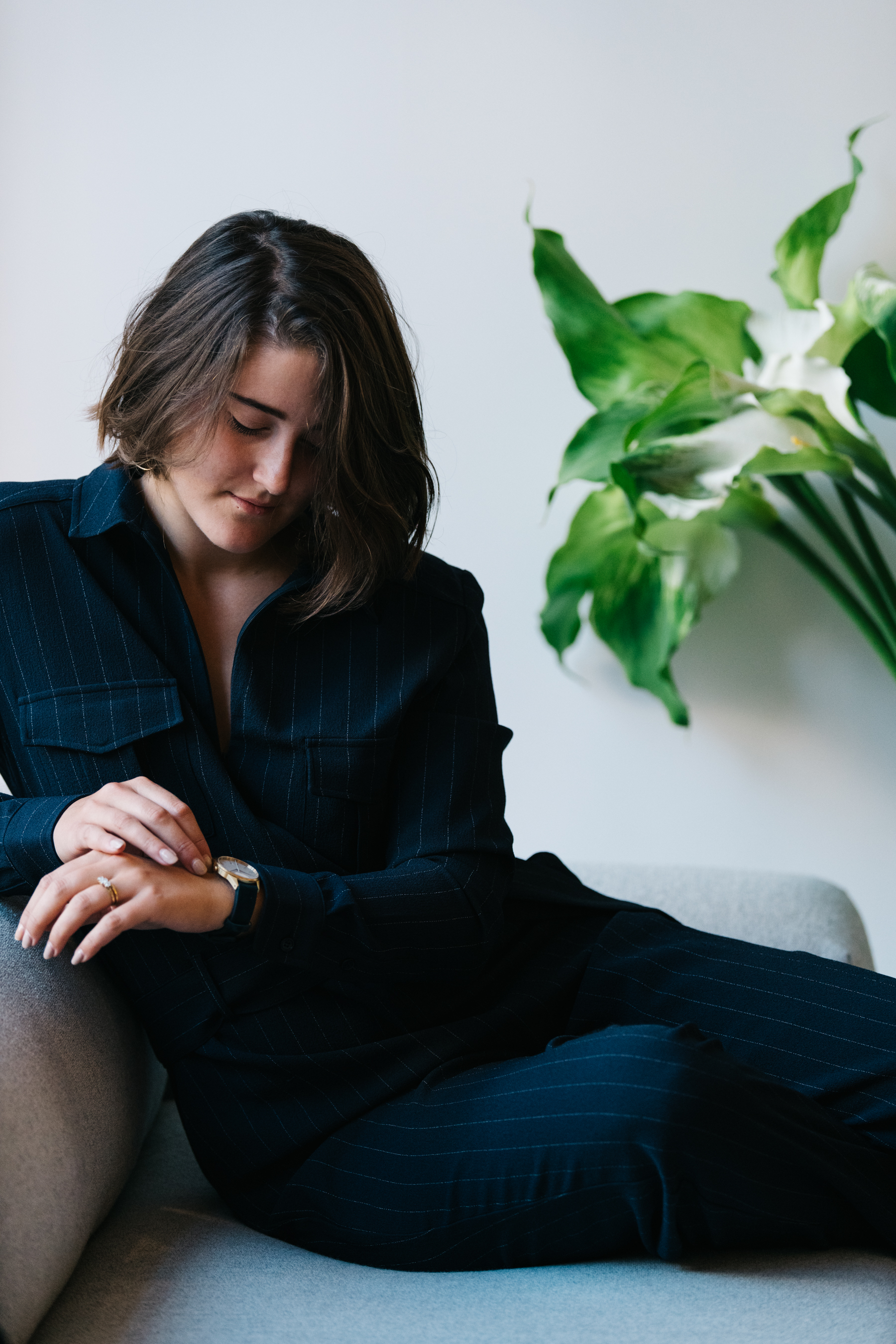 Last week I spent the day with British watchmaker Uniform Wares to discover their new Exclusive Farfetch collection at their East London atelier. Being a designer, I absolutely love any opportunity to meet with creatives, and discover the ins and outs of what makes their business tick. We got to learn about the origins of the brand and what sets them apart from others on the market. Using the same mechanised interiors of luxury Swiss giants but at an accessible cost really impressed me. I truly believe quality should be available to you whatever your budget, we're far too obsessed with fast fashion to stop and appreciate craftsmanship a lot of the time.
All the watch pieces, such as the hands, are diamond cut for the best precision; whilst the leather is sourced from the best tannery in Milan. Another notable detail is the lack of a logo on the watch face. Uniform Wares believe a watch design should do the talking and standout without needing a prompt which I love. They're basically the old Céline of watches!
My favourite style and colour was the gold date watch with rich blue suede strap that I'm wearing here. We also got to play with offerings of leather, cotton and style to create a bespoke piece. Scroll to the bottom and you'll see my choice – a nude leather strap with contrast black stitching. I am so excited to receive this beauty when she's ready!
Aside form the beautiful watch, I'm also wearing a Ganni jumpsuit from Farfetch. I am so, SO into this jumpsuit. How have I lived this long without one? I get so many compliments on it when I'm out and about, and to be honest, it's the easiest go-to outfit when I'm stressed and need to run out the door first thing in the morning! Genius.
Thanks to Farfetch for lovely day out and to Uniform Wares for hosting us at your beautiful atelier.
You can shop the Farfetch X Uniform Wares collection here.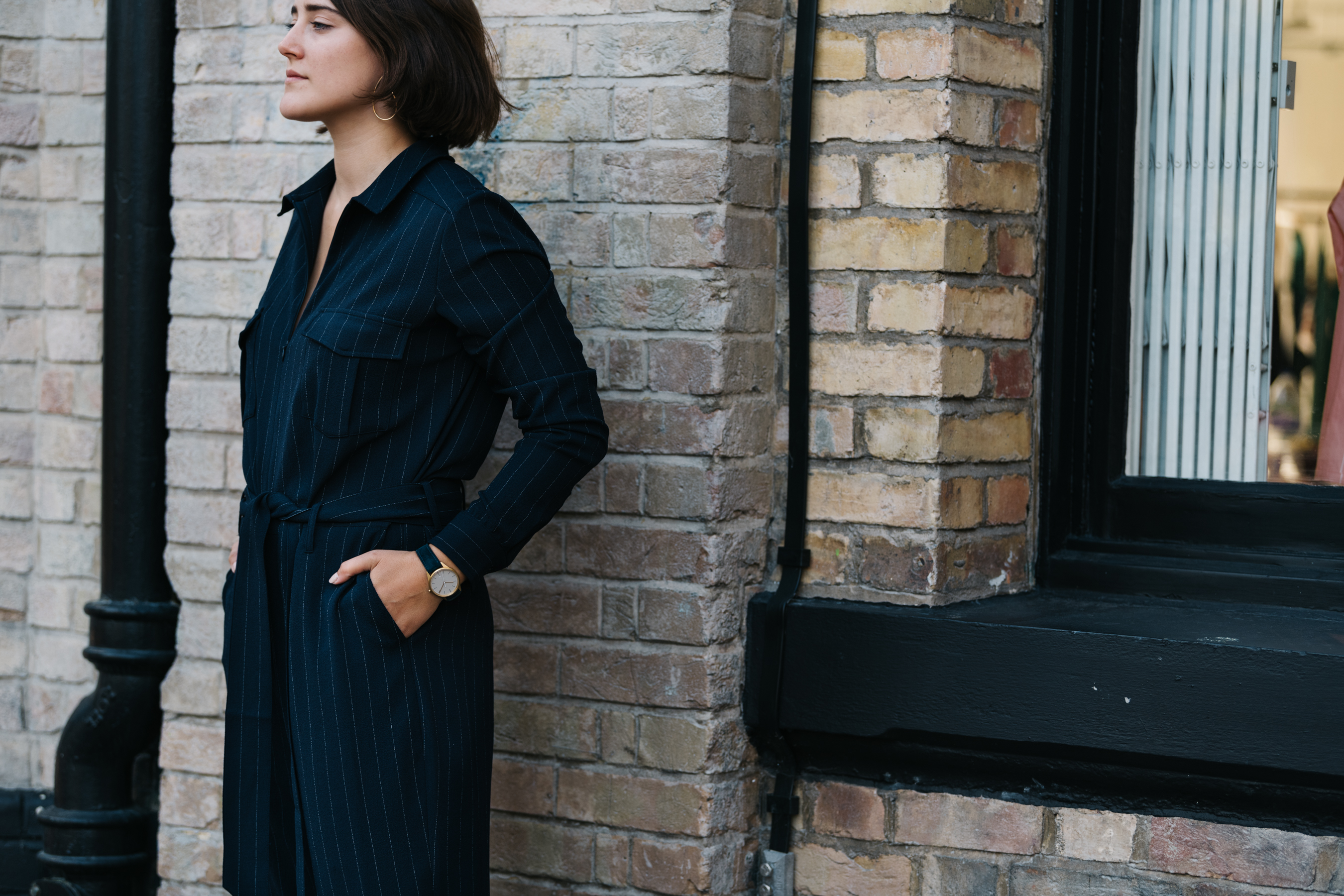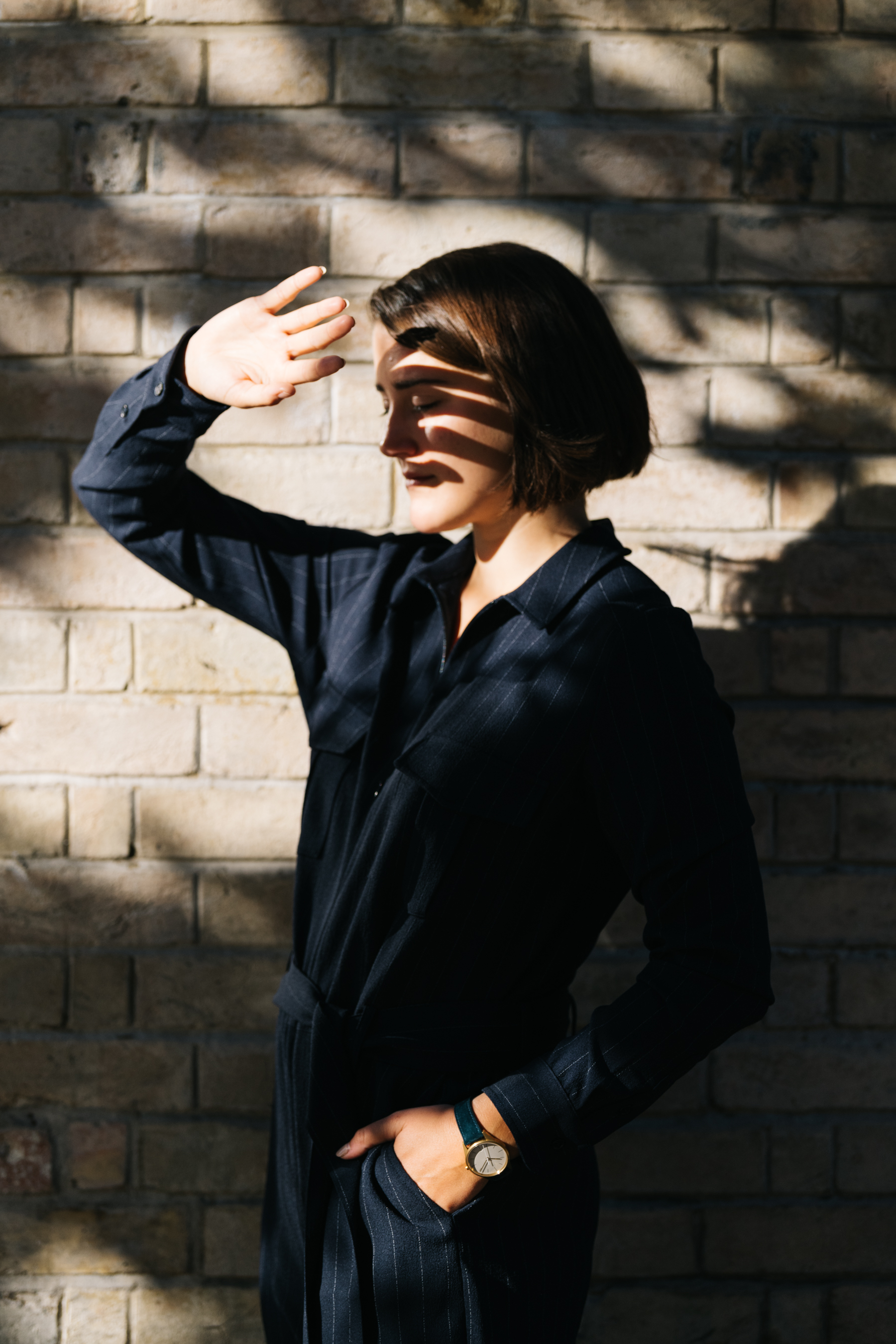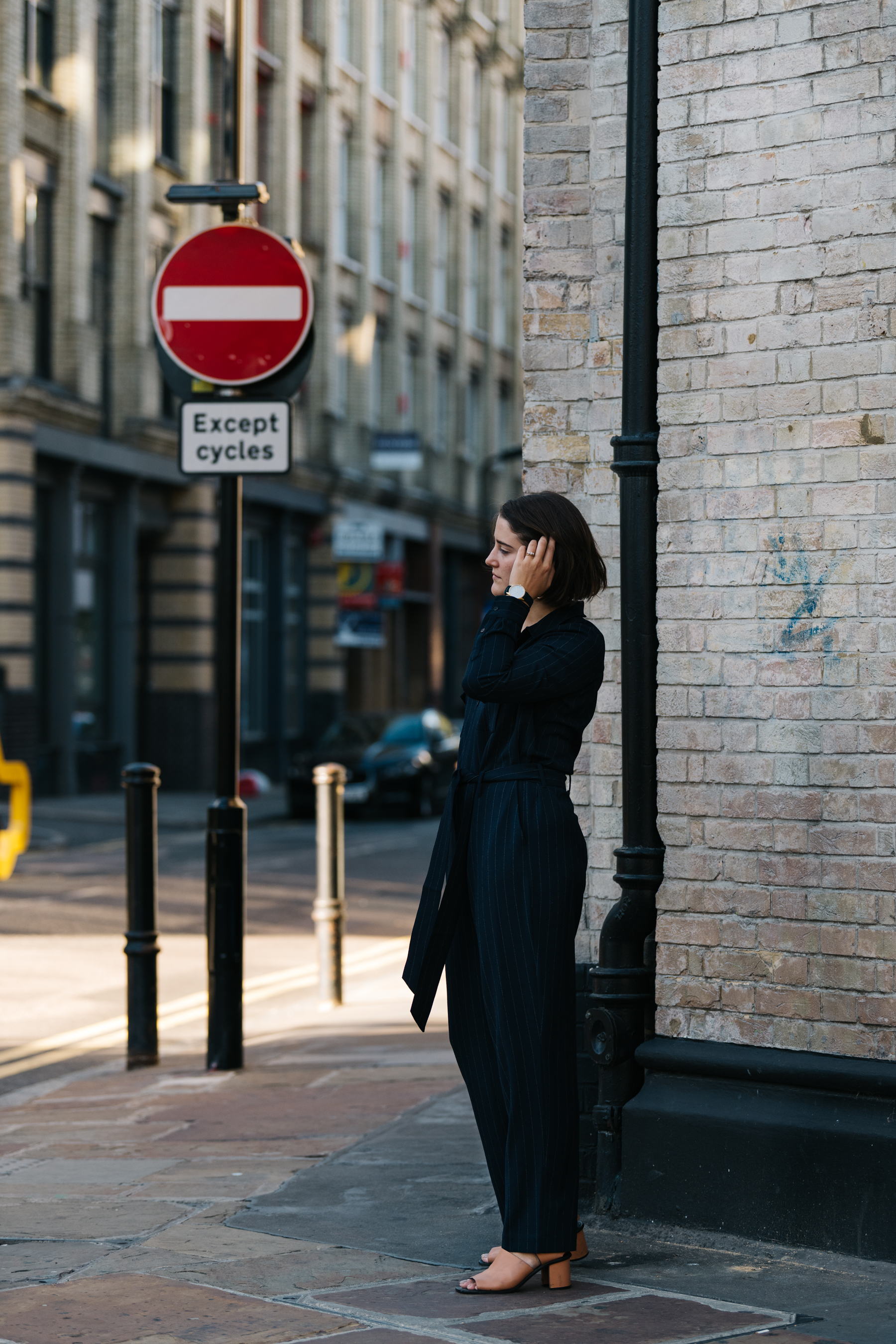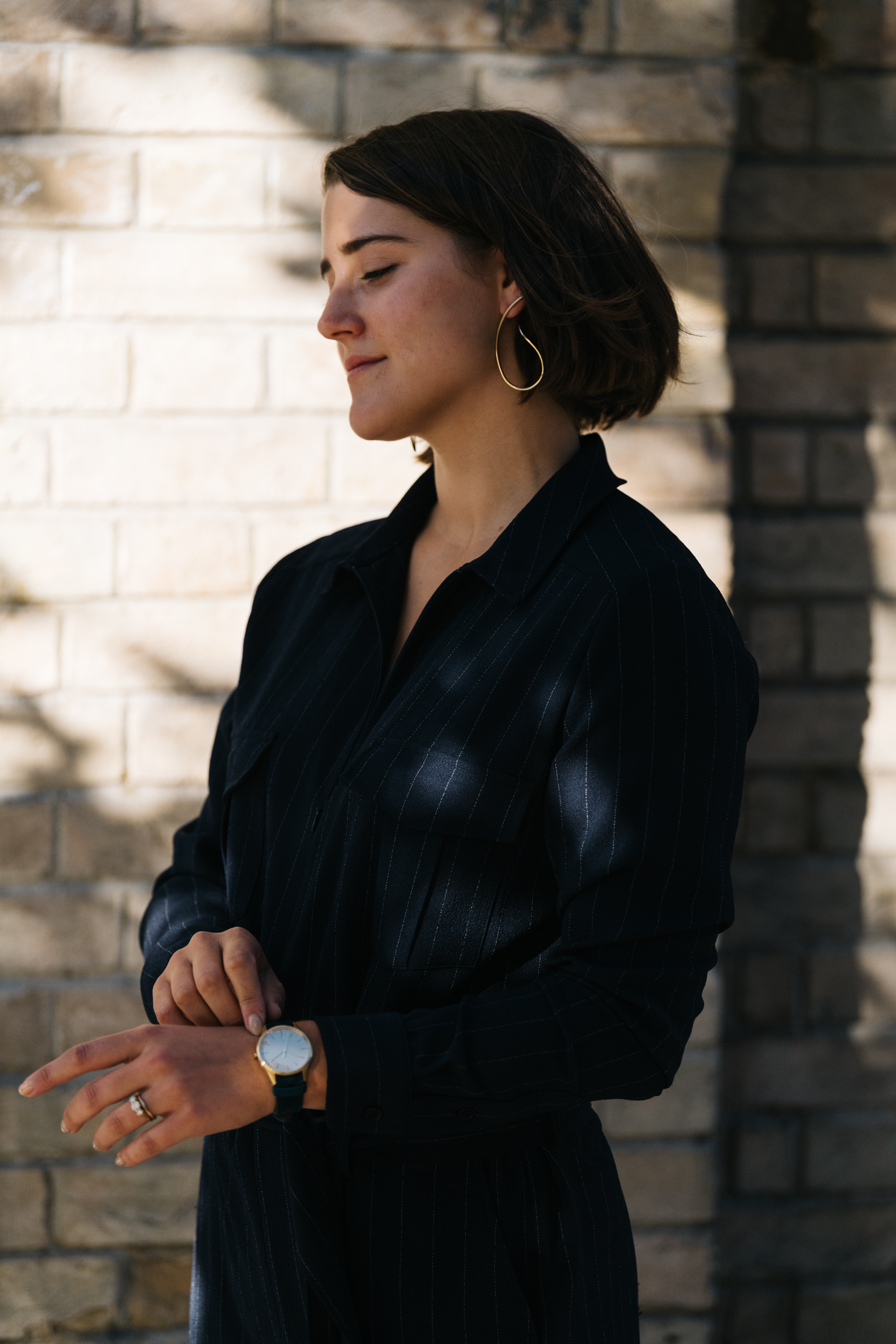 Images by Joe Harper