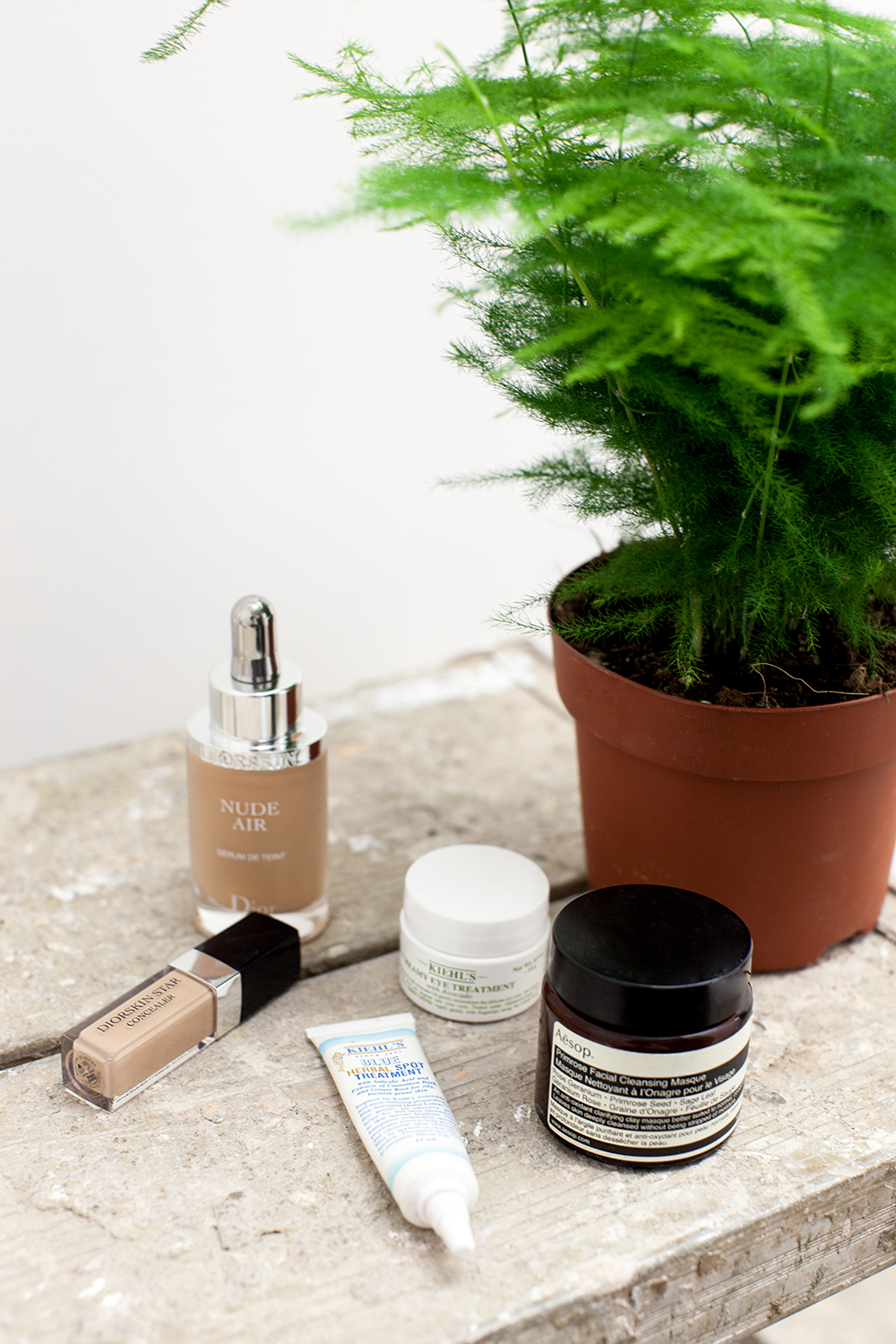 ---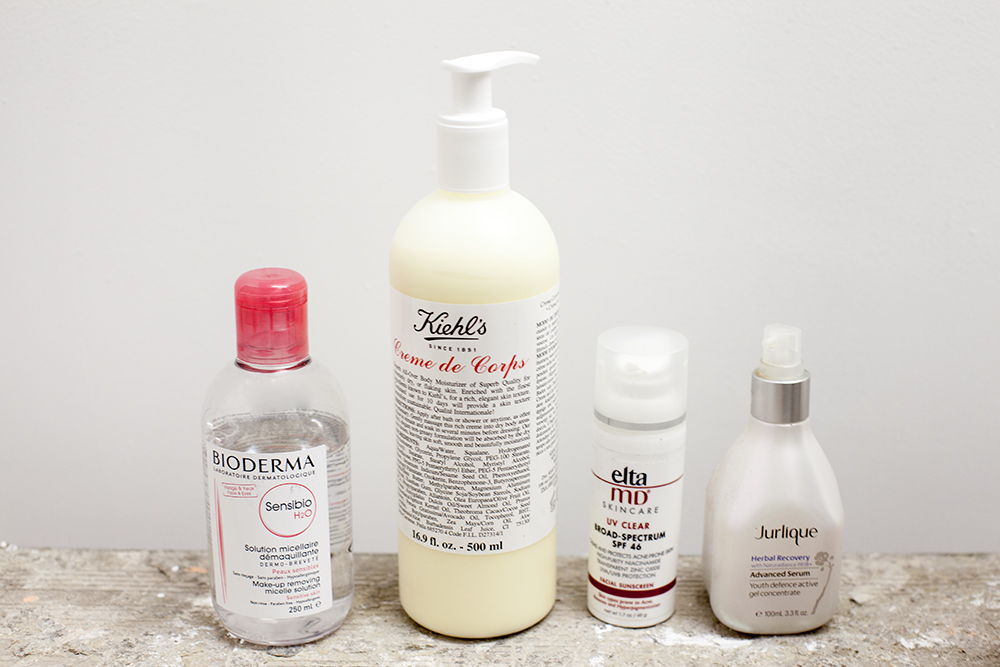 ---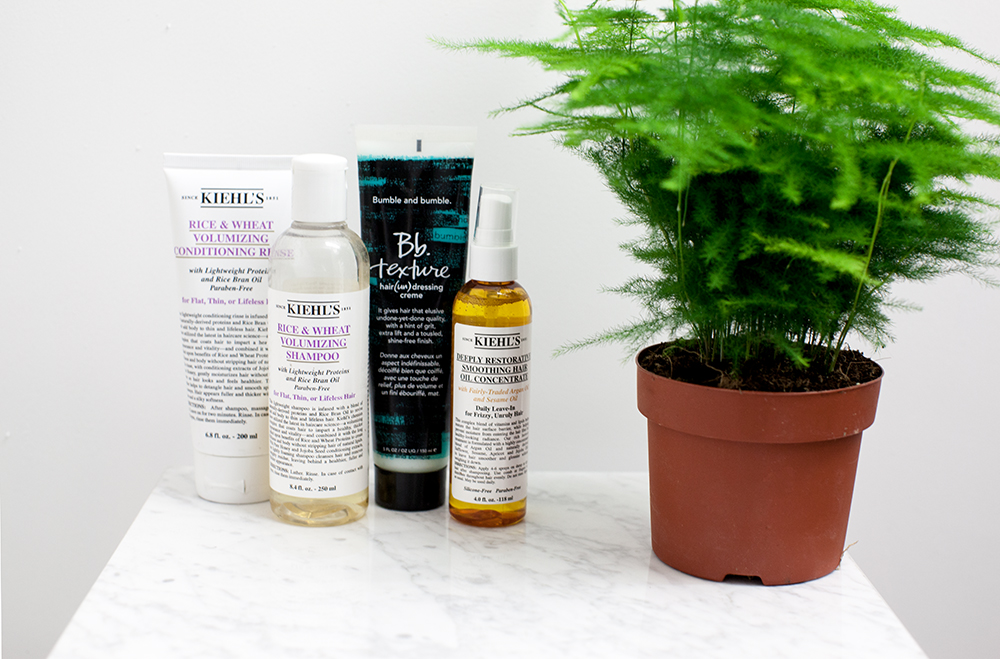 ---
---
I would say when fashion month rolls around, I find it the most difficult time to keep a routine. My work schedule is all up in the air; I'm running from meeting to meeting, whilst simultaneously being glued to my phone for emails coming in: I most often forget to drink water let alone eat. So in the midst of all this pandemonium, I find the best thing I can do is make sure when I wake up and go to sleep there's a beauty routine I can stick to.

These last fashion weeks specifically, I discovered Dior's nude air foundation – a complete game changer for me. I have never enjoyed wearing foundation, finding I mostly either sweat it off due to all the running around or I feel like my skin is buried under a blanket and can't breathe. This was after a make up artist friend told me about the best concealer she'd ever used – the Dior selfie star. After buying one and running out completely, on reordering I thought I'd try some other items from the range, and I wasn't disappointed. If you want a foundation that almost applies like a mousse but sets like a powder, (leaving your skin feeling it's most natural I'd say) this is the one. 

When blemishes occur for me it's always down to stress and probably lack of fluids, the best treatment I've found is the Kiehls herbal spot treatment, applying as soon as you feel somethings up is the best way to tackle. I've got a lot of products from Kiehls on this list after visiting the store a while back, and getting to try out their full range of products. Some items probably won't be a surprise for some of you, like the creme de corps for instance – renowned for being the best body lotion on the market by far. I am obsessed with the stuff! I'm finding the rice and wheat shampoo and conditioner combo perfect for making my hair light and full after washing. London's water is hard but nothing compared to Paris where everyone's hair turns lacklustre and flat. I found these guys actually worked a treat in these tough times!

Another new discovery is the brand Elta MD, they're based in the U.S. but started as a sun care and wound healing skin company. So you know all their items are super gentle and protecting. I've been using the foaming facial cleanser for months now and I don't think I could ever go back. Their SPF cream is perfect for light coverage as well as a moisturiser during the summertime. These products were recommended by a dermatologist in Mayfair after a friends consultation (getting all my tips for free haha!) and she swore by these. 

One other item I forgot to shoot here is Jurlique's hand sanitiser, a must for your desk or your handbag. The only product of it's kind that doesn't feel nasty on your hands and actually smells pretty good.

That's all I can think of for now but if you have any other questions or feel like I haven't covered something enough, leave a comment below and I'd be happy to answer.