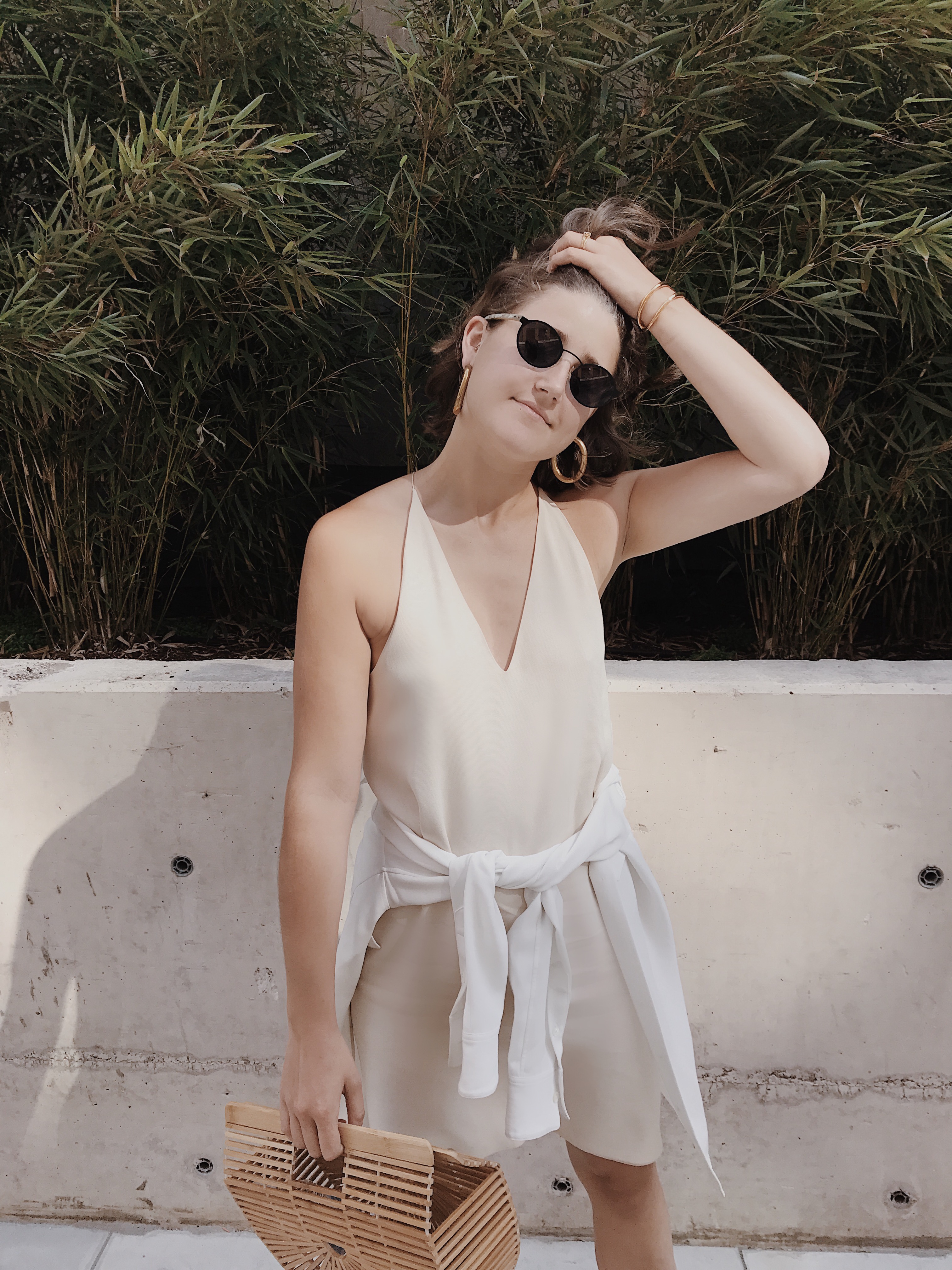 Wearing: Blyszak shades, Laura Lombardi hoops, Estelle Deve bracelet, The Row dress, Celine shirt, Cult Gaia bag, Charlie May x Adidas slides
When temperatures soared to record breaking highs in London it was difficult to stay cool. Living in a basement flat gave me some solace. Compared to friends with south facing, many-window houses that felt like they were turning into puddles. This dress from The Row was scored in a Harrod's sale many years ago; but it's a style that they bring out every season. It's perfect for those days where you want to look put together but it's pushing 35 degrees.
This bag from Cult Gaia is pushing on the slightly ridiculous, but I love it anyway! Just watch out that keys don't fall through the cracks. It does fit perfectly into my bike basket though – another trick to staying cool in the summer; never EVER take public transport.
You may also have seen me wearing these Laura Lombardi hoops everywhere, they are my absolute favourite earrings right now. When it's too hot to wear clothes, wear accessories instead!