Travelling to Peru, specifically, Lima; has been one of the best experiences of my life.. maybe because it came about completely unexpectedly, it took me by surprise as a country. I'll start from the beginning with saying that South America was never hugely on my bucket list (I have no excuses as to why this is) but one day I got a call from the Peruvian trade and investment bureau saying they'd heard about my use of alpaca materials and would I be interested in coming out to meet suppliers. I was so excited at the chance to go to the source of one of my favourite materials, alpaca wool.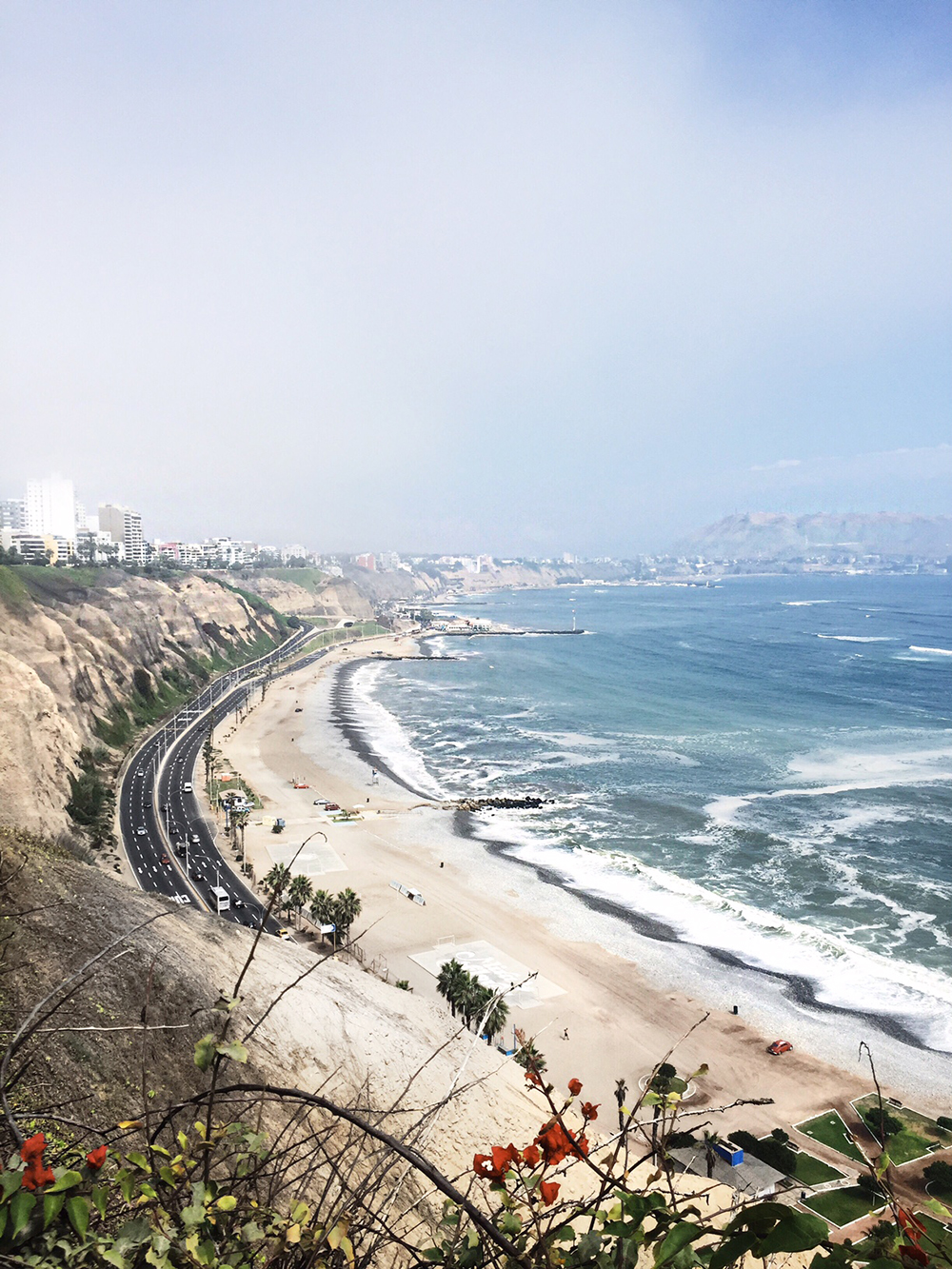 The eatery actually looks out over the ruins and was breathtaking. I couldn't believe they would put a high end restaurant on an actual site like that but its a real celebration of Peruvian history. Expect to eat Guinnea pig and Alpaca, also the lucuma fruit sorbet which is native to Peru and Chilé. When I was eating there a giant Loewe lunch took place as it was art fair week. Each chair had a gift on and I looked on jealously as I sipped my pisco sour, haha!
I had a great time travelling by myself (hence there are no photos of me for once) and got so excited wondering around the city. Everyone is super friendly and helpful. These photos were all just taken on iphone but I'll be going back in April to visit Macchu Piccu so, not only will I be snapping a lot more pics but this is just the first chapter in my long love affair with Peru!
Any tips from you guys, I would love to hear it! I was hoping to book Central restaurant this time as 4th best in the world but the waiting list is so insane. I am definitely heading back to Maido and any other places I can find. I'm staying with a Miraflores resident this time so I'll find my way around much better! I will keep updating this map below of course also!