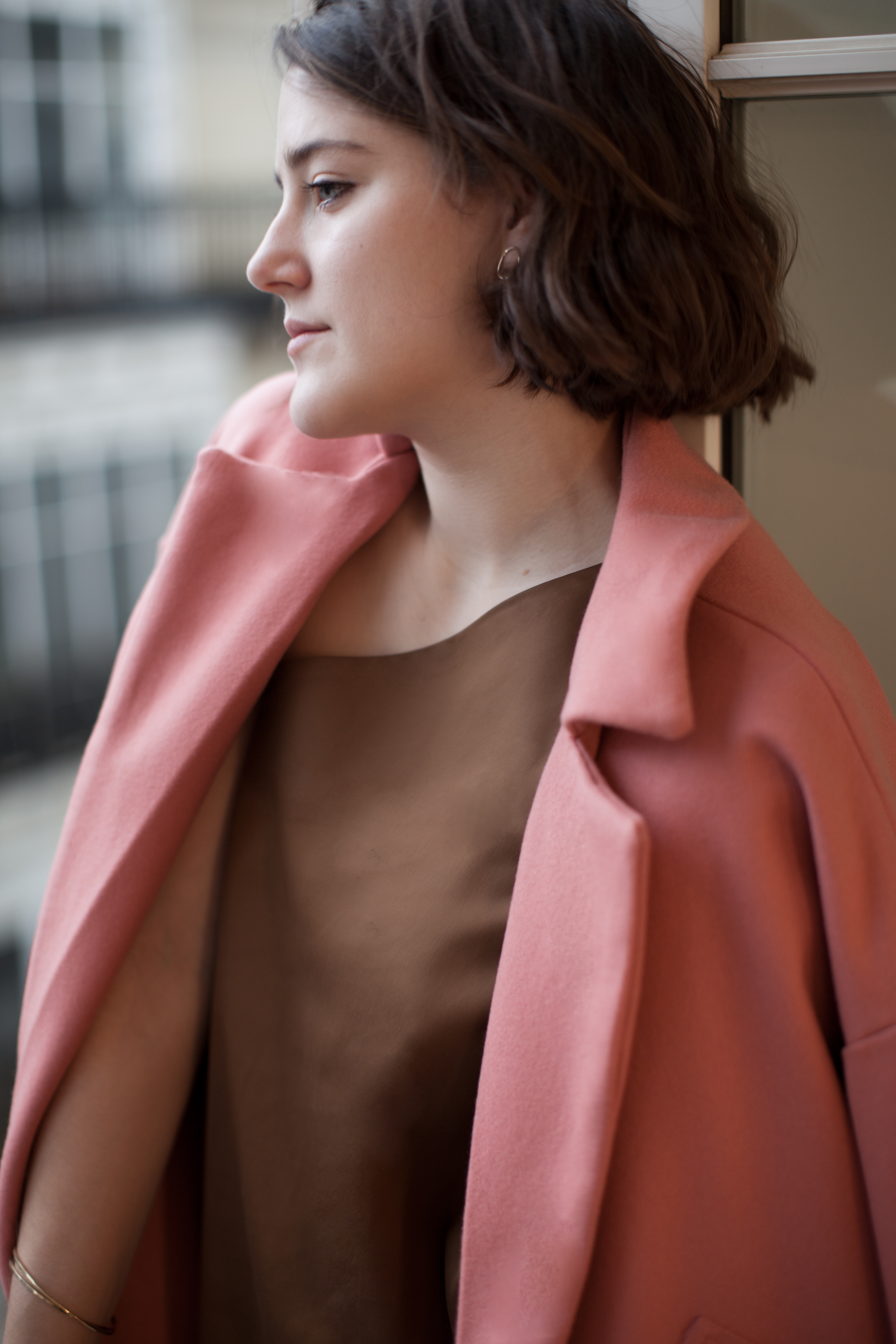 Coat & shirt – Charlie May
Earrings and bracelet – Completed Works
So you may have noticed I've been branching out of my colour zone of black and white the last six months. My last collection due out in September really pushed the boundaries in my own mind of what colours can do for one another. This sakura pink wool that we had running through the collection looks so good when paired with the gold satin one shoulder shirt too. As worn in our beaut apartment we've had two years in a row for fashion week.
The jewellery is by my talented friend Anna of Completed Works. Back when this was shot I was still engaged to be married and not yet tied the knot, Anna also made our weddings rings, twisted bands that we will love and cherish forever.
Let me know if you are interested in seeing a wedding post, I've kept it kind of personal for me but also because I don't know if anyone's actually interested hehe! Very happy on all the comments regarding my dress on the day that was designed by moi. And in dove grey, not white – see amI branching out into colour in all spheres! lawl
But seriously whether it's green, pink or blue I am pushing myself out of wearing anything other than black. I have a lot of black and white in my wardrobe and whilst you know it's all going to match and work perfectly together, what's actually inspiring me creatively these days is clashing, stripes, colours and silhouette.
What colours are inspiring you at the moment?