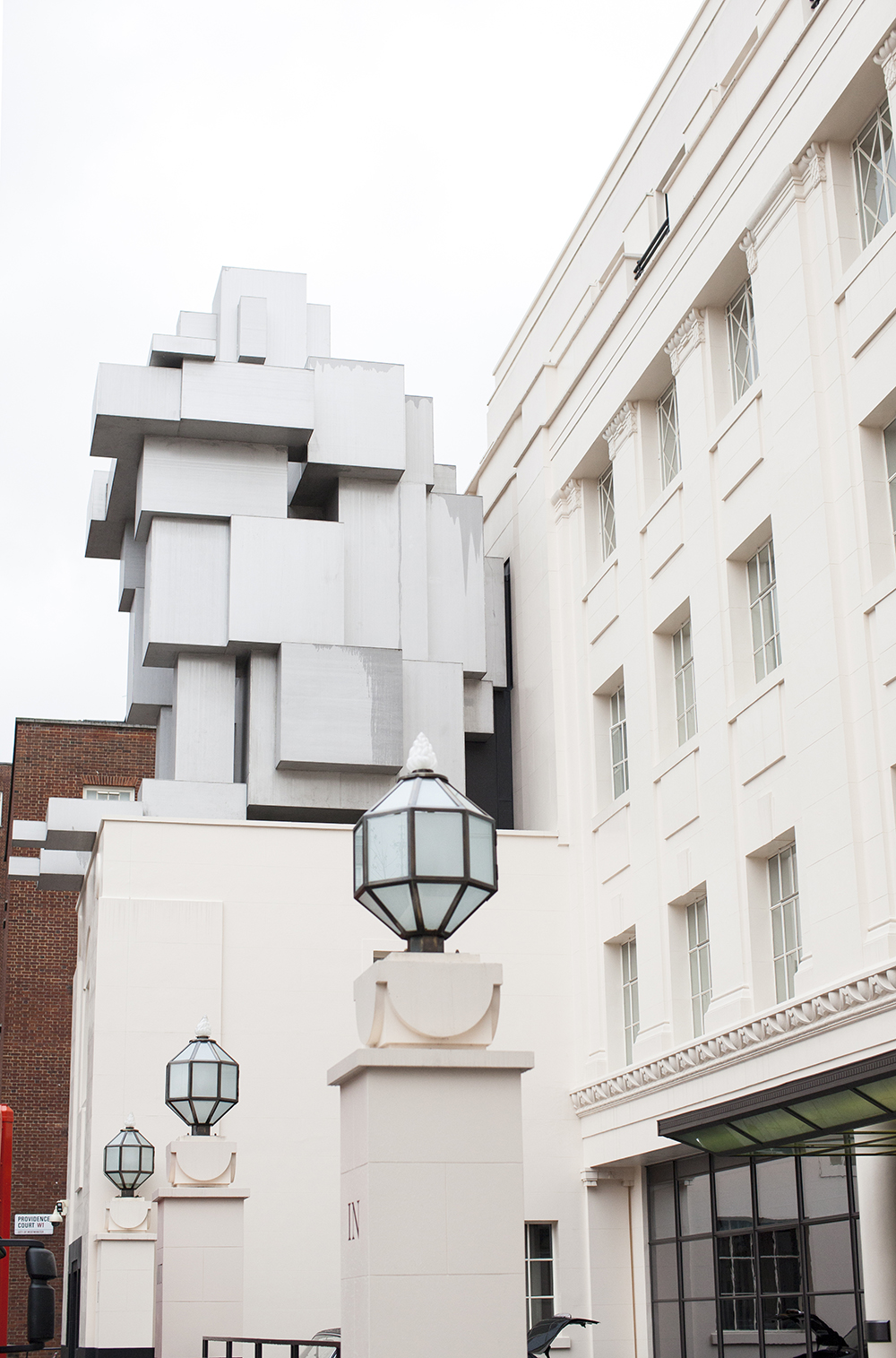 ---
---
---
There's so much to say about the fantastic experience we had at The Beaumont Hotel over London Fashion Week, I felt I simply had to share it with you. I'd been walking past the hotel a few times in the last six months and the Antony Gormley statue had always caught my eye. Flash forward to us looking for a venue for my AW15 presentation and The Beaumont just felt so right. We had a tour inside the hotel and even found that there was a suite actually inside the head of the statue! It's quite incredible, you walk into the hotel room and it looks like the others, but then you see the stairs lead up to the bedroom and all of a sudden you're inside this very peaceful, tranquil space; with only a bed inside and a window looking up to a blue sky. Quite amazing that you can feel so peaceful when you're a stones throw away from Selfridges on Oxford Street.

Breakfast at The Colony was quite a treat. We ordered caramalised grapefruit (a must try!), fruit salad, along with eggs benedict and lots of coffee. The feel is very old-world, which I love, taking inspiration from 1920's era grillrooms from London and New York. Talking more about the night of the presentation, we were exceedingly lucky as the presidential suite was free on the day and we were able to use it. What a magnificent space! We shot the lookbook in the living room of the suite, which looks out over the balcony that looks out over the top of the Antony Gormley statue. That night we were lucky enough to be able to stay in the suite itself, cue matching bath robes, breakfast in bed and a long soak in the bath before our Rolls Royce chariot came to pick us up and take us on to brunch. 

I feel I still have to pinch myself about the entire experience. It really was a dream! If you have a chance to go to The Beaumont I recommend a Sunday brunch with friends or even a few cocktails at the beautiful bar inside The American Bar.  

Thank you to Lauren Gurvich, Jeremy King and Martine at Corbin&King for your great hospitality!