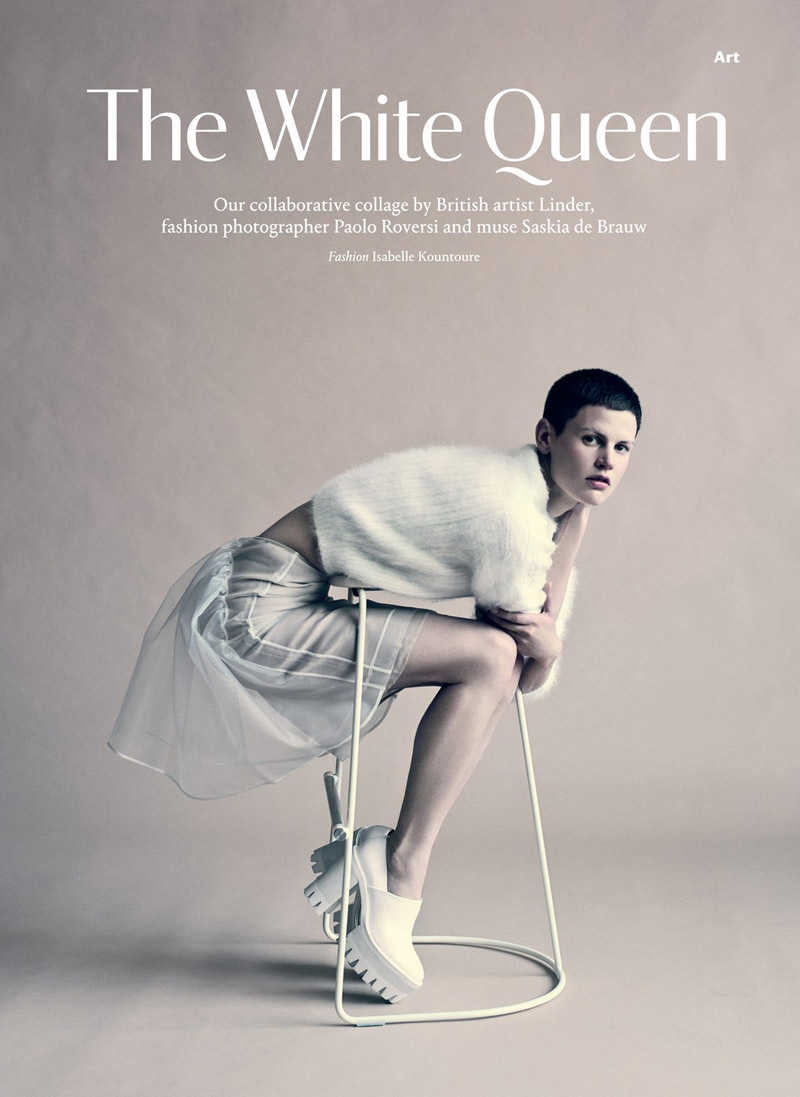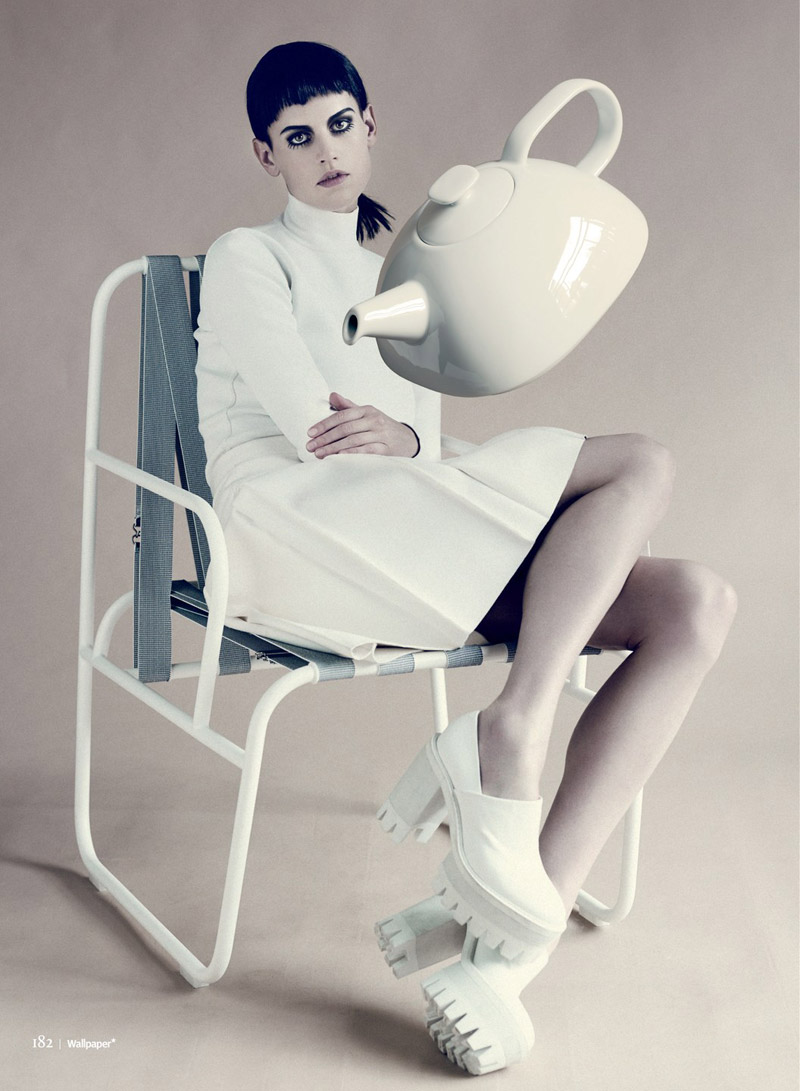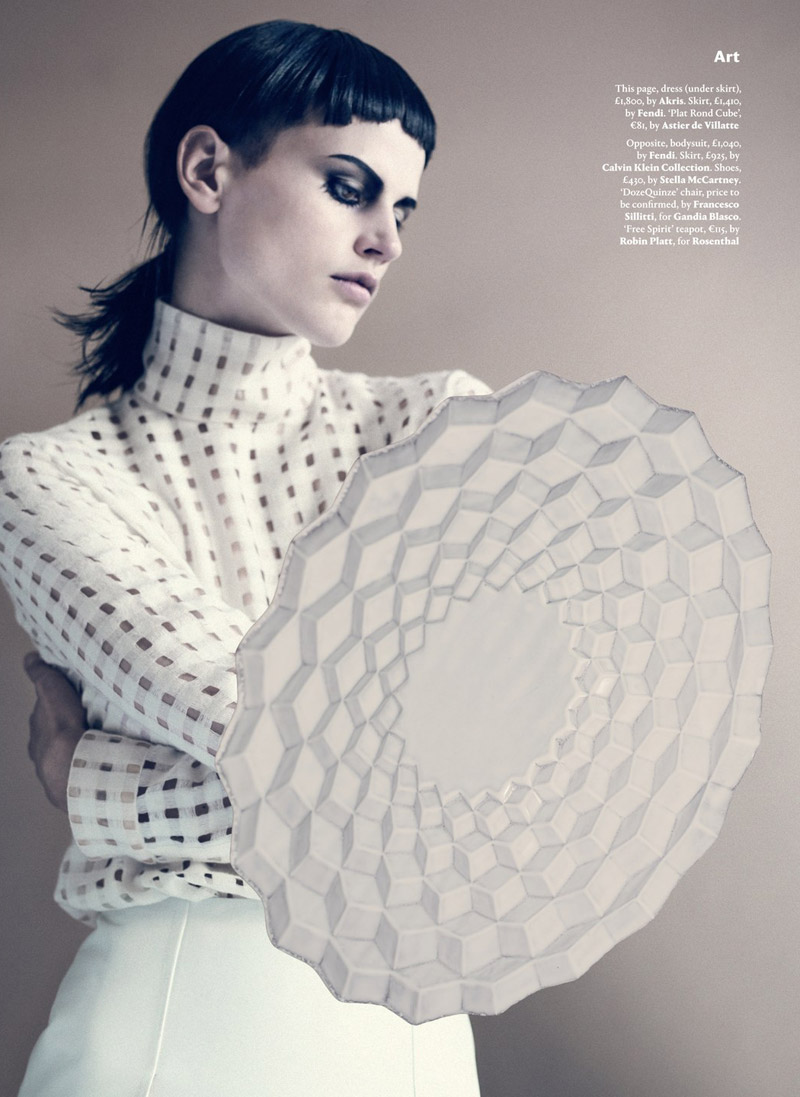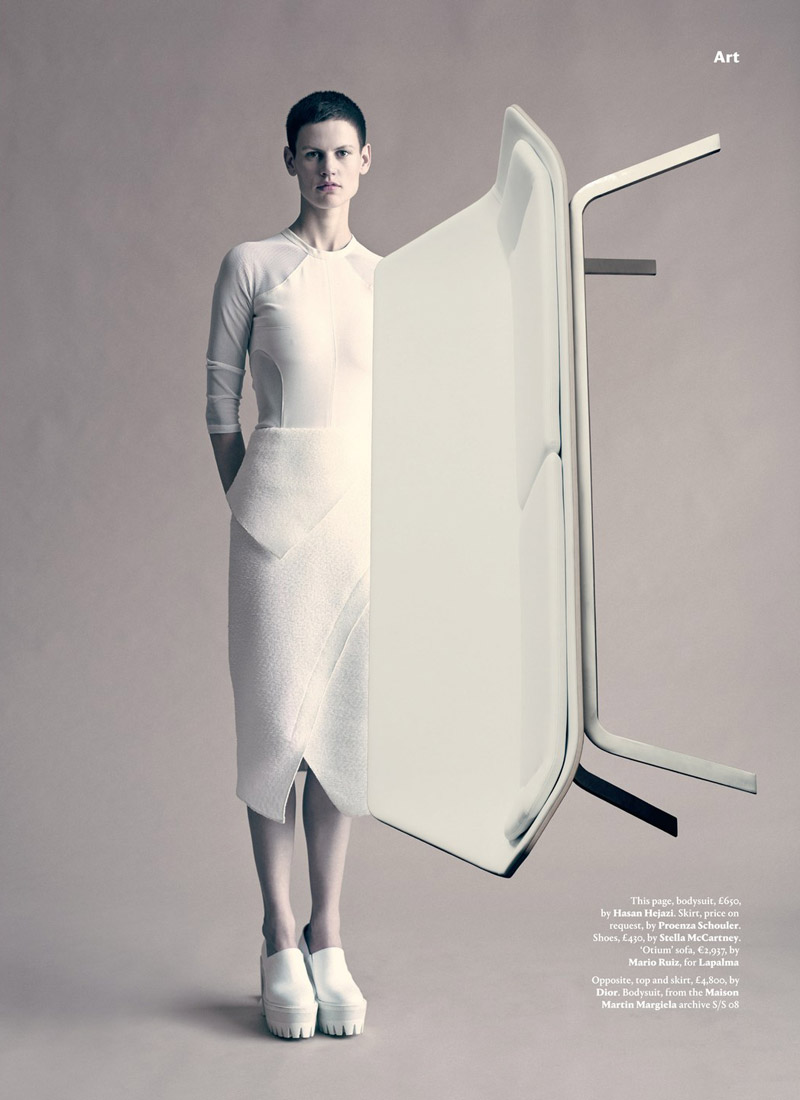 ---
Wallpaper Mag / Saskia De Brauw by Paolo Roversi / Art direction by Linder / September 2013.
---
So, I'm kind of obsessed with this strange abstract editorial from Wallpaper, where the most perfect entire white outfits have been covered up with everyday household objects in the name of collage art. It may or may not have been completely sold to me by the Stella McCartney shoes that I'm currently hunting high and low for (any ideas welcome!), but these outfits fill me with joy too. (Note to self – fill wardrobe with even more textured white garments than usual.)

I'm really liking these high necklines at the moment too, weather it's becauseAutumn/Winter is finally hitting the stores and my brain is making the mental switch from beach to log cabin (or a more english equivalent), but they just look so chic. There are a million Céline polo necks on Yoox at the moment that I'm umming and ahhing over, as well as the slightly odd tops at Zara for the more affordable end; but who can deny that they just want to get their hands on the Walenciaga cracked paint knit?